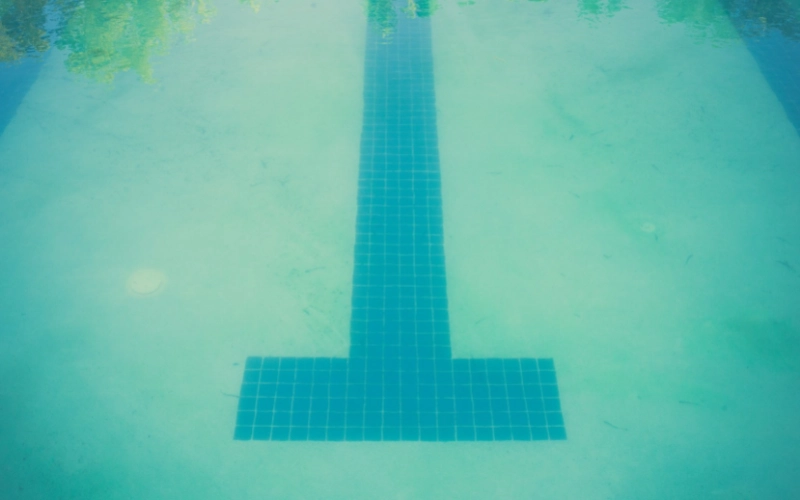 If your swimming pool water is cloudy, there are several things that could be wrong. We suggest running through this checklist to identify the cause of your cloudy pool water and rectify it:
1. Check your filtration and circulation system
Has the filter been chemically cleaned with BioGuard® Filter Brite™ recently?
Is there enough sand or glass media in the filter?
Is the filter working properly?
Does the filter need to be backwashed?
If the flow isn't strong enough to push your hand away, you may be having problems with your filter. Servicing may be required for equipment problems. Ensure your filter is running at least 8 hours a day during the swimming season. BioGuard Polysheen Plus and BioGuard Super Clear Clarifying Tablets can help bring the sparkle back to the water, whilst BioGuard Quick Clear can help aid the filter.
2. Check the chlorine level
Is the free chlorine level under 1.0ppm?
Are chloramines present (can you smell a very strong chlorine smell)?
The free chlorine level in the pool should be maintained between 1.0 and 3.0ppm. BioGuard Lite assists your sanitiser in preventing bacteria and algae and removes organic waste build-up, which will help maintain a free chlorine level and reduce incidences of cloudy water.
3. Check the pH and Total Alkalinity (TA)
Is the pH too high?
Is the Total Alkalinity within range?
The pH needs to be within the range of 7.4 to 7.6, and the TA between 80 and 125ppm for concrete and tiled pools, and between 125 and 150ppm for vinyl, painted, and fibreglass pools. If the water is out of these ranges, it can cause cloudiness and build-up of scale. We can test all of these elements and make recommendations on how to keep these in balance. Simply bring a water sample into the store and we'll test it for you.
4. Check for Algae
Is Algae visible?
Are the walls, stairs or fixtures sticky or slimy?
Algae infestation, even in its early stages, can cause cloudy water. Ensure you add a preventative dose of algaecide weekly, such as BioGuard MSA Extreme.
If you need any more help with your swimming pool, please get in touch – we're here to help!