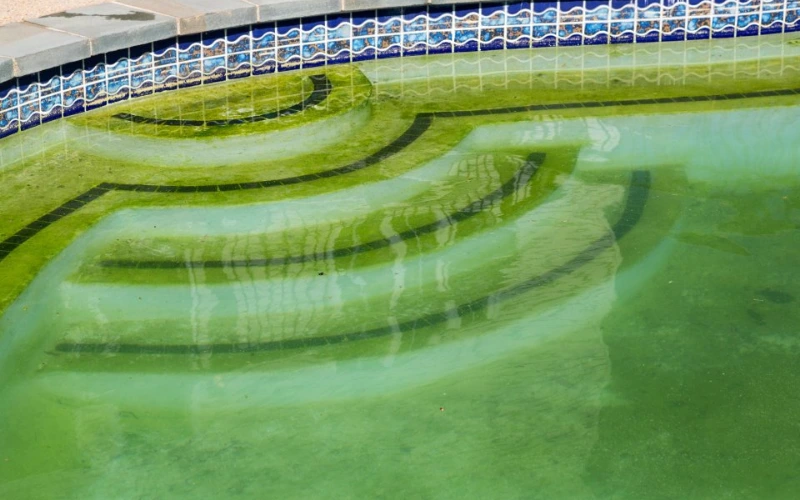 Has your swimming pool turned green? Unsure what to do to get your pool water back to blue? We can help! Save yourself time and money by learning how to fix your green pool properly, on the first attempt! Save yourself even more time and money by preventing it from going green again!
In our free guide: How To Fix Your Green Pool, you will learn the 5-step process you can follow to successfully transform your green pool back to blue. You can have sparkling, crystal clear, blue water in as little as 24 hours if you follow our methods. We also cover the reasons why a pool can turn green so you can avoid it happening again. Whether your pool is light green, medium green, or dark green/black, we outline the steps you can take to remedy the situation.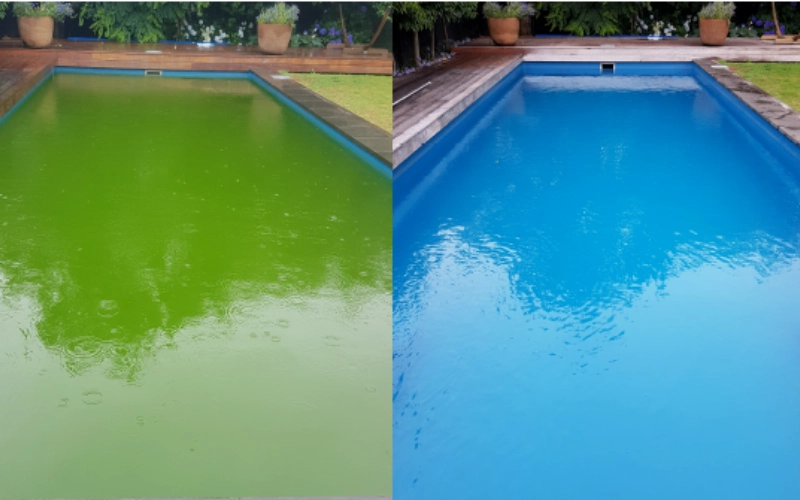 This free guide has been put together by pool professionals with decades of experience in managing swimming pools. Follow our 5 simple steps to turn your green pool back to blue. Download our Free Guide to get back in control of your swimming pool water.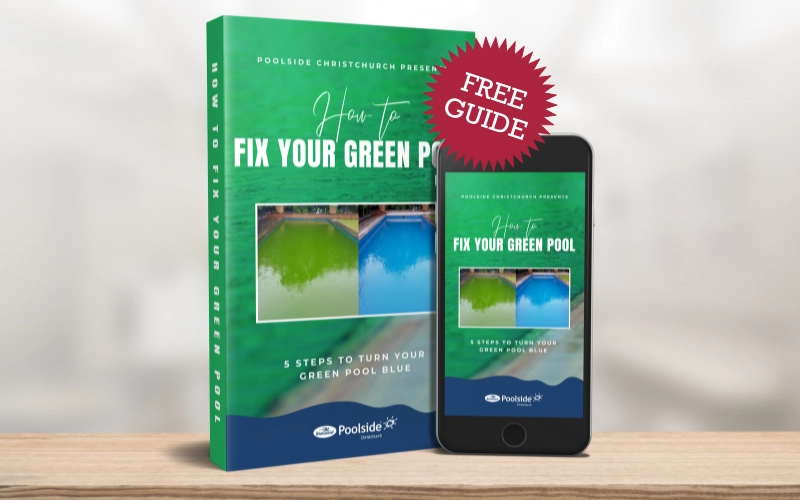 You'll soon be enjoying stunning crystal clear, blue swimming pool water in no time!
If you have any questions or need further help with your swimming pool, please get in touch – we'd love to help!