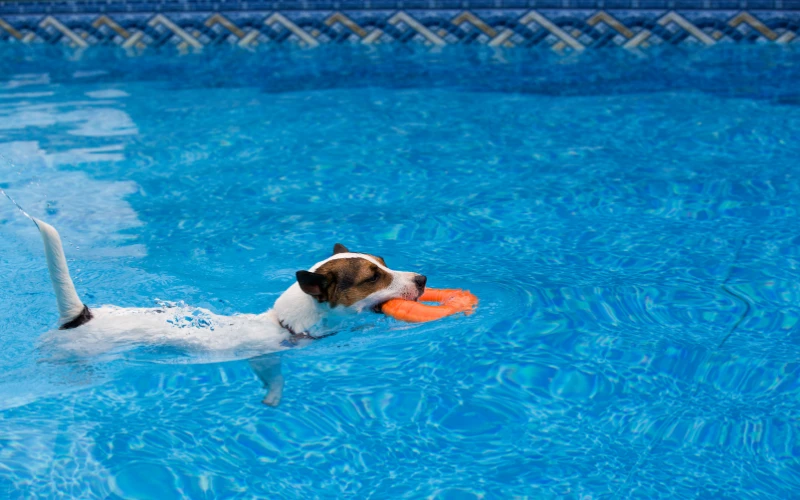 Does your dog swim in your pool? Is there any harm with allowing your dog to swim in the family pool? Watch our quick video where Lynda outlines the implications of allowing dogs in your pool.
Many thanks to Belle for her help with the video.
If you need any more advice about allowing dogs in your pool, or you have any other pool care questions, we're here to help! Get in touch with the friendly Poolside team.