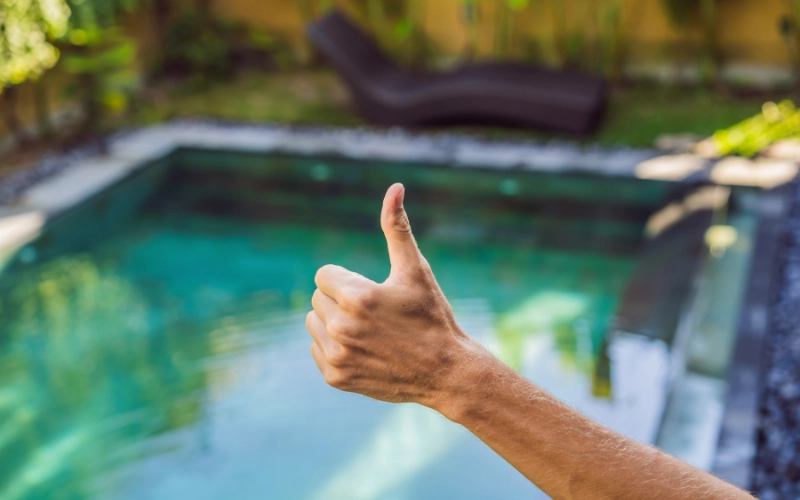 How do you work out when spring has arrived and it's time for spring cleaning your swimming pool? Is it when the calendar tells you? Is it when news stories tell you? Or is it simply noticing things around you that show that spring is here? With us, it's the latter. There are a number of signs that indicate to us when spring is here.
Top 5 signs spring has arrived
We're using the heat pump less and the power bill has started to shrink – thank goodness!
We don't have the hot water turned up so high in the shower
Our dog and both cats are malting, so the vacuum is busy picking up all the hair!
The grass is growing again
Flowers are appearing
When we see most of these signs, then we know that spring has arrived. Number 4 is the sure indicator that you need to be preparing your pool for spring.
If the grass is growing, so is your swimming pool!
Spring cleaning your swimming pool
Now is the time to take the initiative and get your pool sorted out before the water temperature warms up sufficiently for your pool to go green. If you have a cover on your pool and haven't peeked under it for some time, we suggest you have a look as soon as possible.
The first thing to do now is to bring a water sample into the store for a free water analysis. We will give you a comprehensive report outlining what you need to do to get your water in balance. Don't forget to do a stocktake of the chemicals you have leftover from last year before you come in with your water sample.
We're glad winter is coming to an end and we're definitely looking forward to the next 3 months of spring because it's followed by summer which means swimming!